By Scrapabill Team
29 May 2021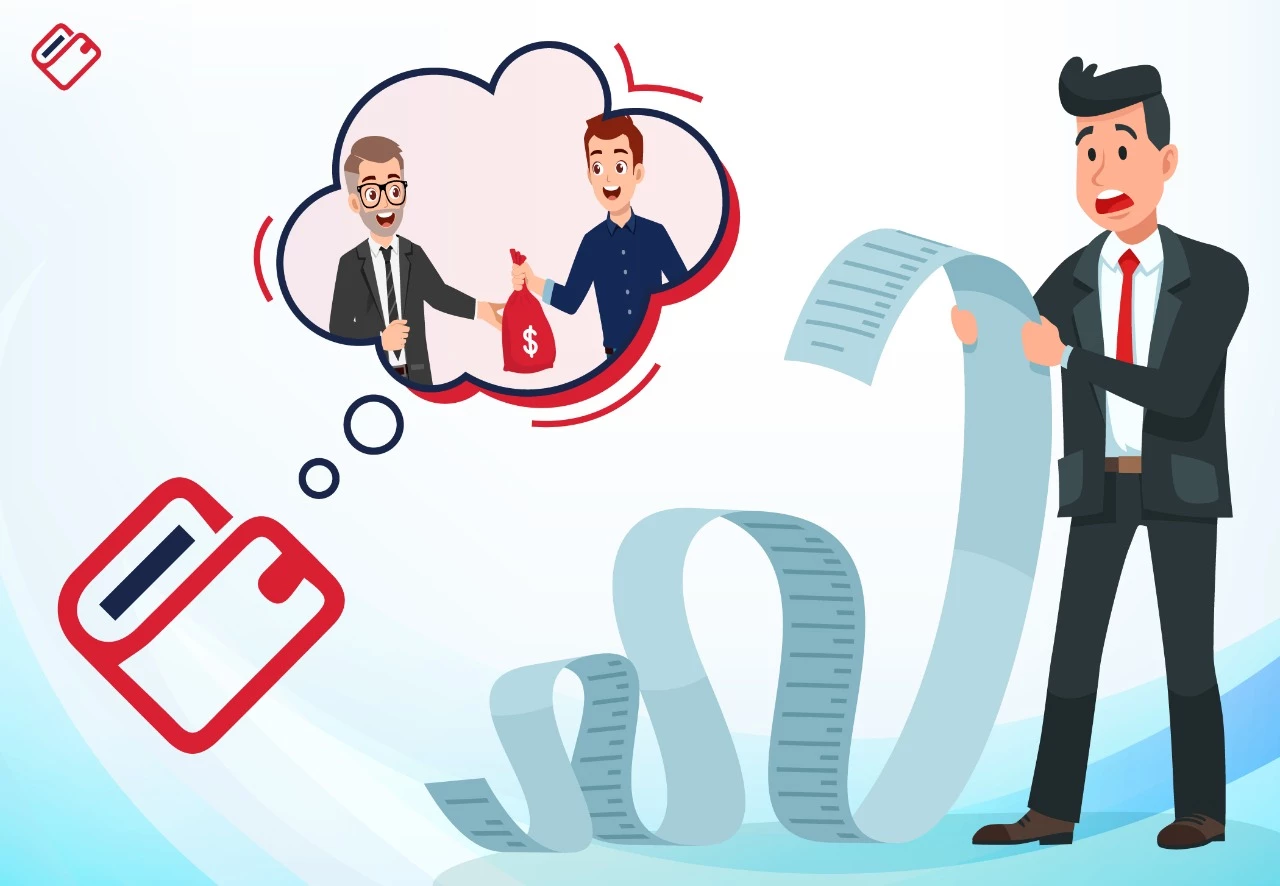 How I Got Free Money On Scrapabill To Pay My Bills
No matter how organized we may be in trying to keep expenses and payments within budget, some unexpected and emergency bills may come up and put us in an undesired condition. And if we search for advise on the internet, we might get some common ideas like prioritizing bills and delaying least important payments. Negotiating debt and doing side hustles. These are surely practical things we can try. But what if, they are not enough and collectors are knocking at our door to get their credit paid?
Before answering these questions, I would like to accentuate what could happen if we don't pay certain bills.
If we don't pay a loan, we might receive a bad reputation on our credit report. The creditor might take possession of whatever collateral we legally promised against the debt. We might also put a risk on the credit report of the person who cosigned the loan with us.
If we don't pay our medical bills, we will start getting calls and letters and then the collectors might sue us in effort to garnish wages or put a lien on our property.
If we don't pay our student loan, we might lose access to loan forgiveness, payment plans and financial aid. And if the loan is sold to a collection agency, the same with medical bills would happen and they might even take our tax refunds.
If we don't pay our car payments, and we are upside down on the car; meaning we owe more than the car can be sold at. We might need to get another loan and we are back in the same cycle of mess.
If we don't pay our taxes, we might end up in jail for tax evasion, not filing tax returns or assisting someone to evade taxes.
If we don't pay our credit card debt, we might incur late fees and penalties, get a lower credit score, increased interest rate on all cards and possible legal action.
The list continues with child support, utility bills and so on…
And as you can see that bills never end and are recurring every month; nonstop!
So, by now you are wondering what is this magic solution, and how I got help pay my bills free?
In Vancouver, British Columbia, Canada, a team of young entrepreneurs became aware of this problem. Living the same struggles in paying their bills; like everyone else. They created a networking platform where people in need of support can post bills, share financial stories and ask for help. Scrapabill.com is a place for honest and confident users who are not shy of asking for help and are also generous to provide help to other members on the platform.
Then, how does it work?
Each user must post a bill on the platform before he/she can start using the platform. Hence, all members are equal and share a similar moral about support.
Members can socially and proudly invite other members to join their bill support network.
The First 100 Users get $10 grant or upfront support from Scrapabill.com team.
The service is global! Therefore, members on the platform come from all nations and ethnicities and there is no discrimination or prejudice about this community.
Scrapabill.com has appointed a Data Protection Officer to comply with GDPR and CCPA and other international privacy laws.
It currently uses Stripe payment gateway to keep all cash support contributions and payout secure. So from now on, you don't need to borrow money to pay your bills! Just write your financial story and post a bill on Scrapabill.com, send invites to friends, family and members then your bill will start getting contributions and gets scrapped.
Confidently say; I'm disabled and can't pay my bills. I need help with paying electric bill. I need help paying utility bill. Please pay my electric bill or please pay my utility bill because I have this and that problem… Nothing to be worried or reserved about because everybody needs help at some point in their lives and giving back to society and friends is a gesture that is praised and appreciated.
Finally, I would like to highlight 10 tips on how to overcome the fear of asking for help as it is described in Forbes by the Expert Panel, Forbes Coaches Council.
1. The first thing to think about is that asking for help is not an inconvenience for others; instead, it is a sign of respect. So prepare forehand on the story you want to share and believe that no one can do it on his own. Plus, once you prepare and understand the problem, you will be more comfortable to confidently ask for help.
2. Don't consider that asking for help is a sign of weakness. However, it is a sign of strength and awareness. People who perceive the world in an extrovert and objective manner, comprehend the difficulties it bears and the importance of uniting with society members.
3. Learn from others how to ask for help. You can emulate the way other members formulate and ask the right questions, especially if you don't see the inherent value in yourself. How someone we admire writes and convinces people to support him/her boosts self-trust and belief in our case.
4. Don't wait until things go wrong unnecessarily. Try to build meaningful relationships with your following in order not to engage with them only when you need help. This way they feel more valued and respected; which leads to a high tendency to support you.
5. Give others the opportunity to contribute. People love and feel more fulfilled when they contribute. Because asking for help adds value to their gifts and desire to aid.
6. Remember that members are not obliged to help; they can make their own decisions so ask away.
7. Research your issue and share your learnings. People like you to add value to them and they will be happier to help you if they find that you have done your part.
8. Asking for help improves your self-esteem, shows that you have the ability to be productive and efficient. It helps you turn the fear of rejection into a belief that you have emotional maturity.
​​​​​​
9. Focus on the end result. Your priority is to solve your financial problem. And when you don't shrink on asking for help from others it opens the door for them to ask from you in the future. This improves the interpersonal relationship and promotes an environment of trust and appreciation.
10. Finally consider the possible outcome of not asking. You would surely be in a worse condition than you are now; knowing that you have messed up drastically. Therefore, build the courage and confidence in yourself and start your journey to become an honest and socially correct person by engaging in asking and giving away to others.
As a conclusion, Scrapabill has founded a new and exciting community for casual and open minded people to share their financial troubles and get precious solutions from others; in an attempt to make our world friendlier, more social and financially reliable.
To register and create your account on Scrapabill, click Here.