Why Scrapabill?
Get community support when in financial need. Use Scrapabill to pay off your bills and debts quickly. Want more practical reasons to join Scrapabill?
Bills Never End
Over 1 billion invoices are issued daily worldwide. Paying bills is a part of life.
Grow Your Network
Anyone living around you or abroad can willingly and faithfully join your bill support network.
Enjoy Your Life
Scrap your bills regularly and enjoy life with the extra savings.
Overcome Debt Overload
Overcome stress, fear, depression, or anxiety from cycles of bills and debt overload.
How It Works
Enter bills one at a time. When friends follow you, the support amount gets added to your bill until your active bill scraps. Take five easy steps to Scrapabill.
Follow Bill
Follow an active bill on the platform.
Enter Bill
Enter bill details with your top-up.
Get Support
Interact with friends to get more support.
Withdraw Funds
Make withdrawal after your bill scraps.
Pay Bill
Pay your bills to avoid penalties.
Features
With safety and security in mind, Scrapabill presents modern features.
Instant Alert

Check Balance

Meet Friends

Support E-wallet

ID Verification

GDPR Compliance

Manage Profile

Track Transactions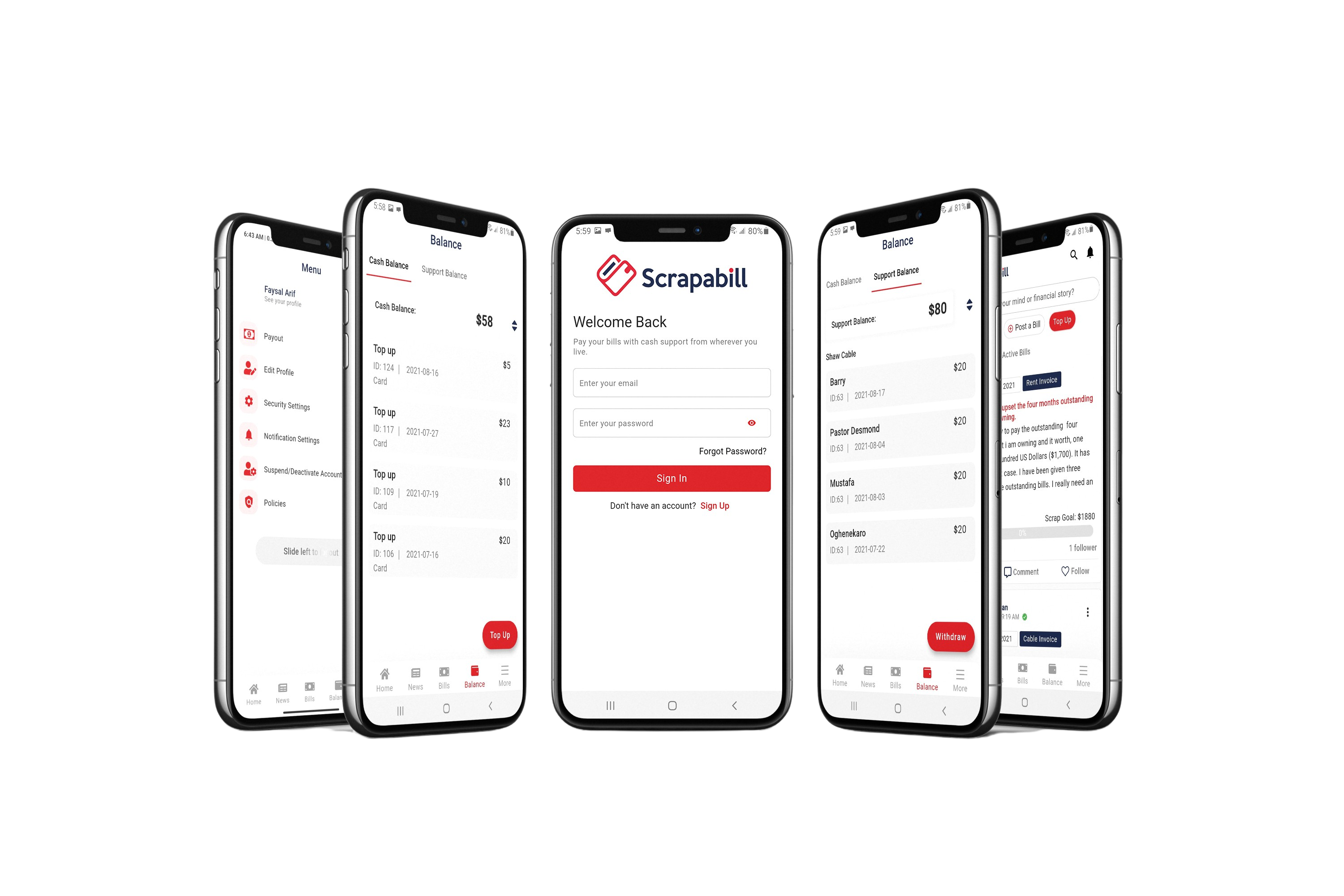 Download the Scrapabill App
Make it convenient to scrap household bills and living expenses while you are on the go. Shopping and entertainment are more exciting when you don't have to worry about the cash. You can post bills, comment, like, interact, and share private photos with family and friends.
Scrapabill For Business
Get support to move ahead with your business ideas, start-up, expansion, and growth.